Dog Grooming New Westminster BC Services & Fees
I am an experienced, certified and licensed expert pet groomer, providing convenience, one on one, stress-free pet grooming at competitive prices in a comfortable, low stress home environment grooming studio.
I will provide you and your loved pet the quality grooming you expect and deserve in a fully contained and safe environment.
"I Will Meet or Exceed Your Expectations
That's My Personal GUARANTEE To You"
I know the importance of your family pet and I'm committed to making him or her feel safe, comfortable and stress-free while in my care. I use all natural, bio-degradable shampoos and conditioners because they are not only safe for pets, but they are also safe for the environment. Being a professional groomer, I understand the particular grooming needs for every different breed.
With every grooming, I will check the condition of your pets; skin, coat, eyes, ears and teeth. I do this so I can let you know about any uncomfortable symptoms or medical issues your pet might have that could require immediately attention
** If your pet is badly matted, please make your pet an appointment with me as soon as possible. These mats tighten to the point that they can pinch the skin. The skin needs oxygen! Mats can also cause sores!**
To help accommodate your busy schedule I book Appointments from 8:00am to 6:00pm
Monday to Sunday and take calls till 8:30pm daily at (778) 996-3351
Please call me with any questions you have and to book an anointment.
Services & Fees
Most Common Breeds
Note: All fees listed below are base prices. Additional fees may apply based on your dogs coat condition and behavior. Please call for an accurate quote.
Bichon Frise —————————-$55
Havanese——————————–$55
Miniature Poodle ———————–$65 – ($55 for Toy Poodle)
Pug —————————————$30
Shih-Tzu ———————————$55
Mini Schnauzer ————————-$55
Springer Spaniel ————————$75
Westie ———————————–$55
Welsh Terrier —————————$55
Yorkie ———————————–$50
Maltese ———————————-$55
Wheaten Terrier ———————–$75
Prices for Breeds not outlined above;
Small Sized Dogs – $55 to $60 (depending on breed.)
Medium Sized Dogs – $65 to $75 (depending on breed.)
***All dogs brought to the shop with a lot of mats may be subject to a de-matting fee of minimum $10. Excessive mats may require a shorter length groom in order to keep your pet comfortable. ***
Bath & Tidy
Bath & Tidy includes nail trimming, ear cleaning, full bath, hand & blow dried, pads clipped / scissored, head and tail tidied and (under carriage clipped / scissored – if applicable for breed.)
Baby Puppy (Depending on breed) $35 and up
Small Dogs – $35 to $40
Medium Dogs – $45 to $50
*Bath & Tidy prices do not apply if your dog is in need of a full grooming
due to heavy matting or really long hair growth*
**Face trimming is complimentary with a bath & tidy ~ if you do not want your dogs face trimmed, please specify "No face trimming."**
Call me at (778) 996-3351
I look forward to meeting and serving you soon 🙂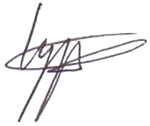 Athena Lu – New Westminster Dog Groomer
Owner, Designer Dogs dog Grooming Services