New Westminster Dog Groomer Athena Lu
As a professional, certified & licensed groomer with 3 dogs of my own, I fully understand you want only the most loving care and highest quality grooming for your dog.
With that in mind I created a full-service, VIP pet grooming salon focused on creating a stress-free environment (in my home) and best in show grooming and scissoring services with a 100% satisfaction guarantee or your money back.
I studied and mentored for over 6 months under two world renowned master dog groomers and handlers so now you don't have to settle for a local groomer with less credentials at the same price.
I make Appointments from 8:00am to 6:00pm Monday to Saturday and take calls till 8:30pm daily. I specialize in Poodles & small dog breeds.
To check availability and get answers to your questions call me at (778) 996-3351
Unlike other high-volume dog grooming shops or big box pet stores in New Westminster or Burnaby where you get the next available groomer (often with little experience and not certified) I will be personally grooming your dog(s) so you can be confident your pet grooming experience and results will be exceptional, every time you visit.
What's more… your dog will not see the inside of a kennel or be locked in a room
full of stressed out barking dogs waiting for grooming or pick-up.
Only all natural, bio-degradable shampoos and conditioners are used because they are safe and healthy for your dog and friendly to our environment.
When you and your dog arrive for grooming the first time, you'll be happy to see the open and safe environment for your dog. You can take a Salon Tour here.
It's important to me to take the time to get to know you, your dog and your grooming preferences. I'm always happy to share with you my professional recommendations for your pet.
When your dog is almost ready for pick up, I will personally call you so you don't have to keep your loved one waiting. You can also leave your dog for the day with my dog daycare service if you chose.
As noted on the right of this page, I stand behind my work 100% and personally guarantee your dogs grooming will be to your complete satisfaction or your money back.
Many other dog owners from New Westminster, Burnaby, Surrey and the Vancouver area have entrusted their dogs and grooming needs into my loving, professional care. You can read some reviews here and see a few before and after pictures here.
Give me a call at (778) 996-3351 I'd be happy to answer your questions
and check my availability for you.
I look forward to meeting you and your beloved dog(s) soon.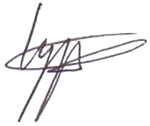 Athena Lu – Certified, Licensed Dog Groomer
Owner, Designer Dogs Grooming Studio